VirtualBee Will Pay You To Type At Home!
Update: VirtualBee is now Lionbridge Smart Crowd. 
VirtualBee is one of the most well-known companies hiring independent contractors to type at home.  Work from home data entry is easy work, extra cash, and no phone required. No wonder everybody seems to want this kind of work!
VirtualBee (formerly Key For Cash) started in 2001, and Lionbridge Technologies, Inc. (the same company that hires for search engine evaluation jobs) acquired its parent company in 2012. VirtualBee uses crowdsourcing to allow people all over the U.S. and internationally to have home based data entry work on their own schedules.
There are no fees to work with VirtualBee.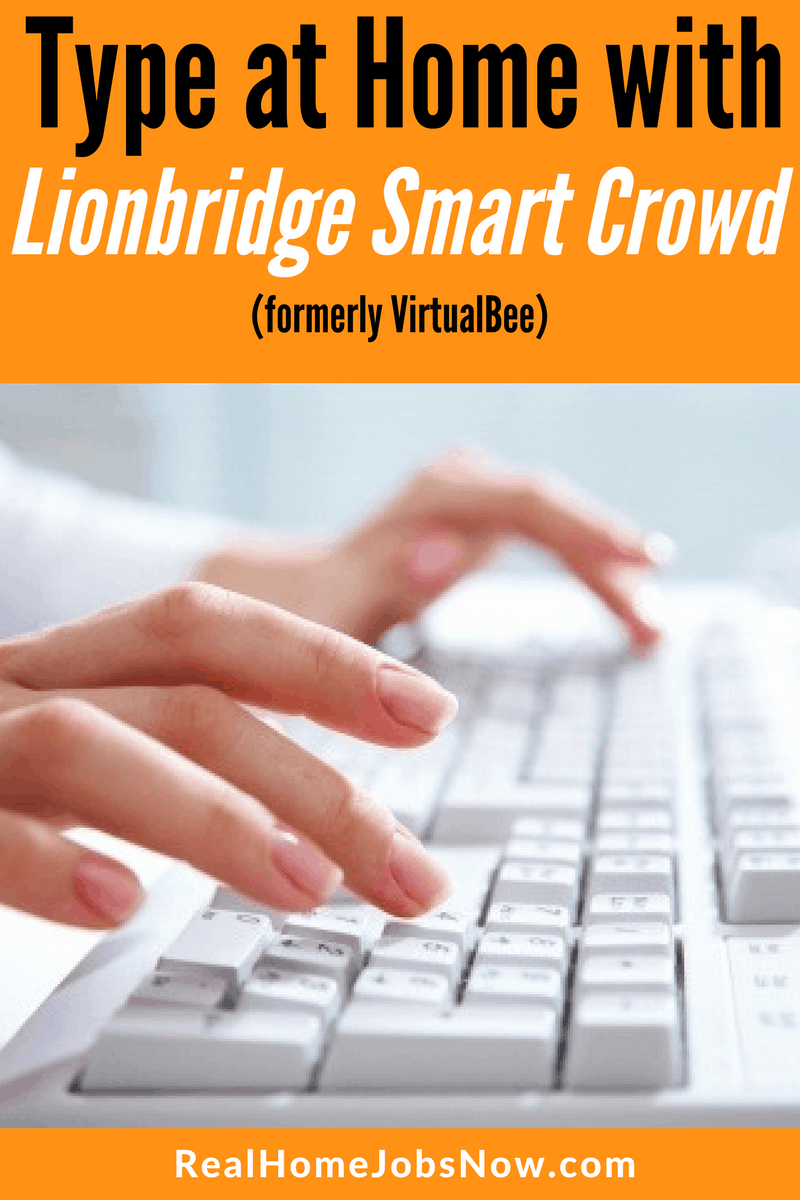 How Does It Work?
Once you are accepted as a keyer all you have to do is login and select work! You may select numeric data, alphabetic, or a combination. VirtualBee's data entry system provides the work in snippets of images that you will key in.  You only see a portion of the data, and you will have to follow specific instructions for keying depending on the data type.
How's The Pay?
VirtualBee says that pay is based on the quantity of completed work and that rates may vary. From my research, the general consensus seems to be that pay is around $.30 per 1000 keystrokes for starters.
Pay is by direct deposit or check and you must reach a minimum amount before pay is issued.
The site also mentions that some times of year are slow and work is limited during those periods. But keep in mind that work could be limited or just not available any time so this is strictly extra money work.
Evaluation
The data entry evaluation measures your typing skills and where you rank amongst other applicants. The evaluation shows you exactly how data will be displayed if you are accepted as a keyer.
Acceptance is likely based on your score and if VirtualBee is actively seeking keyers at the time. But according to this thread at WAHM.com, even people who score in the high 90s to 100th percentile sometimes wait months to receive an invitation to work.
Don't worry if you are not satisfied with your initial score as you can retake the evaluation.
Requirements
To work as a keyer for VirtualBee, you must
be 18 years of age,
live in the 48 continental United States, or
if you are an international candidate you must be of the age of majority in your country, and you must have maintained a physical presence outside of the U.S. for three consecutive years,
be in "good legal standing",
pass the evaluation,
and have a computer with access to the internet with a JavaScript-enabled browser.
Apply for Work From Home Data Entry
Apply here and you can take the evaluation in a few steps (the link takes you to VirtualBee's new home at the Lionbridge Smart Crowd site.  You can find out more about Smart Crowd here).
The evaluation consists of three sections – letters only, dollars only, and numeric. Instructions are provided for each section so make sure to read them thoroughly before you begin.
If you are a VirtualBee keyer let us know in comments. What was your score and how long did it take before you received an invite?
Please share this post with your friends and family!