If you're in search of freelance writing jobs for beginners, these are some legitimate opportunities.
Most of the companies listed are known as "content mills" because they hire freelance writers to produce a large volume of content for their clients.
In general, you won't earn much for your writing while working with these companies unless you are super efficient, and you can research and write articles quickly. They are still solid options for beginning writers.
Of the companies listed, three – Hubstaff Talent, Upwork, and Fiverr – give you more control of your rates and the potential for steady income as you gain experience and increase your clientele.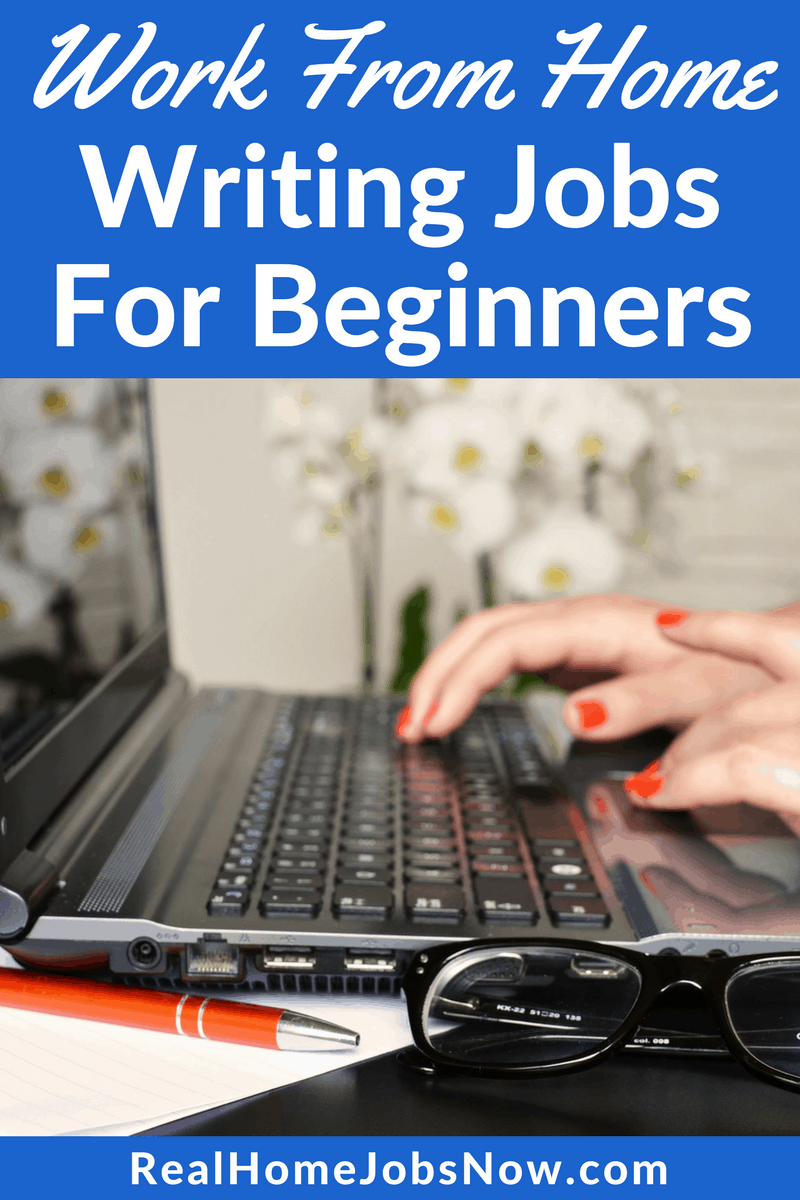 Where To Find Freelance Writing Jobs For Beginners
Hubstaff Talent
When the team at Hubstaff realized that one of their customers' major challenges was finding quality remote staff, Hubstaff Talent was born. Hubstaff Talent connects writers and other freelancers all over the world with businesses who need skilled, remote workers.
Hubstaff Talent allows you to create a freelancer profile free of charge, and the platform is beneficial to freelancers as you maintain control over the terms of your work.
You just create your profile with a description of your offerings, and companies who are interested in working with you will contact you directly.
There is no need to bid on jobs, you and your client are free to negotiate all terms of your contract, and you will never incur any fees.
HubPages
HubPages absorbed another content site, Squidoo, forming the one of the web's largest content sites.
HubPages pays based upon a revenue share model, where you earn a portion of the money generated by on-page advertisements and sales from affiliate programs such as Amazon.
HubPages is a great platform for writing about virtually any topic, but the earnings can be meager. What's more, the traffic that your content receives can fluctuate dramatically, which means your earnings will fluctuate too.
Textbroker
Textbroker is a site where writers can select assignments submitted by clients.
Each assignment has a value and each writer is given a skills rating. Your writer rating determines which assignments you can claim. This may make it difficult for newer writers to earn a decent wage, but over time, the top writers can earn a fair amount on Textbroker.
Textbroker accommodates writers in 10 different languages, making it a great opportunity for non-English speakers/writers who are in search of freelance writing jobs for beginners.
BKA Content
Established in 2009, BKA Content is a content site offering work from home writing jobs for newbies. BKA Content works in a manner that's similar to Textbroker.
Your experience level determines what type of content you can create. BKA Content's writers can select many content types, ranging from link building content and content marketing, to premium articles, SEO-optimized content, rewrites, and beyond.  This makes BKA Content ideal if you are a versatile writer.
Zerys
Zerys is a site that specializes primarily in generating content for marketing agencies and publishers.
Like BKA Content and Textbroker, your rating determines the quality and quantity of the assignments that you'll receive. If you're inexperienced but talented, you can go far.
Constant Content
Constant Content is rather unique in the content world. You can generate content on virtually any topic that interests you, making it ideal if you're a topical specialist.
That content can then be sold for varying rights (use only, exclusive, etc.). Members can also offer to write assignments for prospective clients who've posted their project details on the site.
Competition for those jobs is rather tight, but if you write content on in-demand topics, those pieces can generate a fair amount of revenue.
Upwork
Upwork is a bidding site where clients post project details, and writers (and other freelancers) submit bids if interested.
And while they technically do offer freelance writing jobs, Upwork is a very competitive portal. It's a degree of competitiveness which can be discouraging to a newbie who may spend hours trying to land a job without getting any results.
But if you have the time, patience, and talent, Upwork is a potentially profitable platform.
Many successful writers will often hire a virtual assistant (also available through the same platforms) who can submit bids/project proposals on the writer's behalf. This enables the writer to spend time writing, rather than attempting to secure opportunities to write.
Hirewriters.com
HireWriters.com is a content site that offers new content and rewrites. The advertised prices for content are relatively low, like $1.50 for 100-300 words or $5.00 for 700 to 1,000 words (and HireWriters keeps a portion of the fee too).
But if you can generate a lot of content at a rapid pace, and you are just getting started with work freelance writing jobs, this site offers an opportunity to make money.
It's especially ideal for those who are simply seeking a bit of extra cash. Making a full-time wage on HireWriters would be extremely difficult, but it is a way for you to gain experience.
Fiverr
Fiverr is yet another site that enables writers and other freelancers to make money online. You simply post your offering and the clients come to you. This platform offers a major benefit over sites such as Upwork, which require you to expend time and effort to bid on jobs that you may not land.
You also maintain full control over pricing, and you can even charge more for speedy delivery and other extras, making it a top pick among the freelancing sites. The main drawback is that it can take time to develop a sufficient client base, thereby allowing for a steady workflow.
Fiverr is a great choice for any writers who want to control what they charge per word without the hassle of chasing after clients in a hyper-competitive environment.
Recommendation
When you're seeking freelance writing jobs for beginners, you'll quickly find that each site has its own pros and cons. There's no one size fits all site when it comes to freelance writing and making money online.
You may find it beneficial to sign up for a few different sites and see which one has the greatest appeal for your unique writing style and preferences.
When you have some experience under your belt, you can explore other opportunities that may possibly lead to full-time income.
Do you have experience with freelance writing jobs for beginners? Share in comments!