Owning your own business can be a rewarding but difficult option, especially if you're starting from scratch. Fortunately, there are many work from home companies that give you the structure and clients to become an independent business owner.
Becoming an independent LiveOps agent provides one such opportunity.
LiveOps
In operation for over 15 years, LiveOps is an established and well-known company in the cloud contact center industry. LiveOps operates a virtual call center with over 20,000 home-based independent agents working as sales and customer service professionals. The company matches independent agents with hundreds of clients in various industries, including insurance, healthcare, and retail.
What Do LiveOps Agents Do?
LiveOps agents can expect to work in one (or more) of six areas: inbound sales, insurance sales, insurance claims, healthcare, roadside service, and customer service.  You'll initially apply to one area, but you can grow your business and qualifications using LiveOps' free training modules and certifications. Like most call center work, you'll provide assistance to callers based on your client's needs.
You will work on a six-month renewable contract, as long as you fulfill the terms of the agreement each contract period.
Related – Virtual Call Center Jobs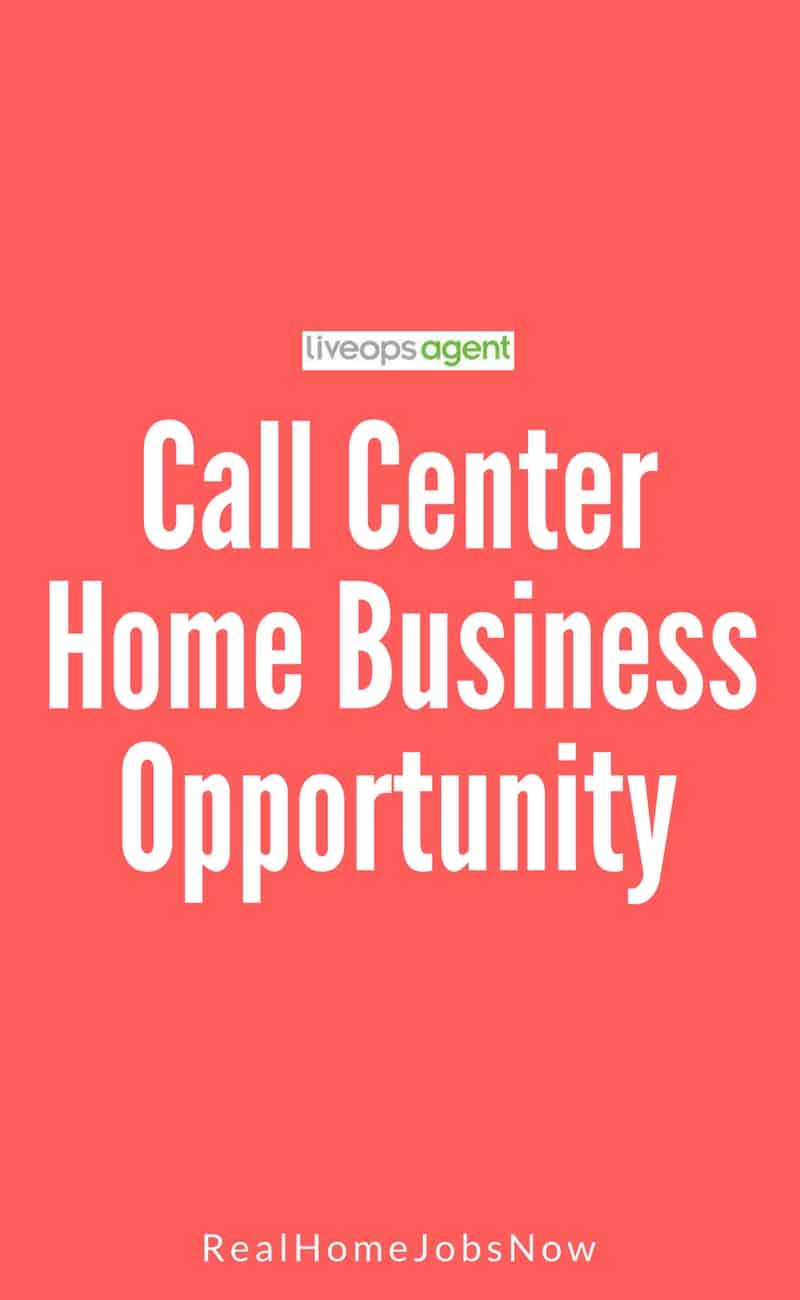 LiveOps Pay
Earnings depend on the client's payment structure, the number of hours you choose to work, and in most cases, the number of calls that come in during your shifts. Some clients pay for talk-time (around 25 cents per minute spent talking), while others might pay a base rate with commission or an incentive.
To receive your earnings, you submit an invoice for services rendered. LiveOps pays agents twice a month by check or direct deposit.
Scheduling
As a LiveOps agent, you determine your schedule. The scheduling platform allows you select 30-minute time blocks, so there is a lot of flexibility. When I worked with LiveOps, there were times that I actually scheduled one 30-minute shift, especially when certain time blocks carried an incentive.
You can choose to work full-time or part-time 7 days a week, 24 hours a day. Some client programs may require a minimum number of hours.
Technical Requirements
LiveOps technical requirements are standard, and you can get the complete list here. Please note that you must have:
a corded phone,
landline service (they specify that you should have a dedicated line for work), and
a corded headset to plug into the landline phone.
You can work on a desktop or laptop computer, and your internet service must be wired.
Other Requirements
To become a LiveOps agent, you must be 18 years old and a U.S. resident. LiveOps currently certifies agents in 34 states and Washington D.C.
You will be required to pay for ($65, non-refundable) and pass a credit and background check. You will not proceed to the background check until LiveOps invites you to contract with them.
LiveOps Reviews
Many LiveOps agents report being satisfied with the company, and have renewed their contracts for many years.
You can read agent reviews on the LiveOps website, Indeed, and Glassdoor. Overall, LiveOps is known for providing a flexible work from home option and a varied client roster.
Application Process
First, review the LiveOps agent site to get a complete overview of the opportunity.
To become an independent agent, you will need to complete a nine-step application process including questionnaires and assessments, a voice audition, the background/credit check, and certification.
LiveOps provides an established platform if you are interested in a home business providing sales and customer service support. LiveOps was one of the companies that began my obsession with working from home 🙂 , and it was a great place to start.
Do you have experience as a LiveOps agent? Tell us about it in comments!