NexRep is a Portland, Maine call center hiring home based independent contractors for contact center services. NexRep is the recipient of the 2014 best in Portland award, and was founded by experienced call center managers.
They contract with hundreds of at home agents managing call center phones for inbound and outbound calls, as well as email/chat.
The NexRep Agent Opportunity
NexRep hires 100% US-based virtual agents to service their client roster.
As a NexRep agent, you will be your own boss with the freedom to choose your own schedule and availability.
Some of the agent opportunities include (some of these opportunities may no longer be available):
Inbound and outbound sales,
Customer support,
Relationship/dating sales assistant,
Virtual receptionist,
Beauty consultant, and
Outbound appointment setting.
NexRep is looking for agents who are professional, have a solid work ethic, are self-directed, have a positive attitude, and who are money motivated.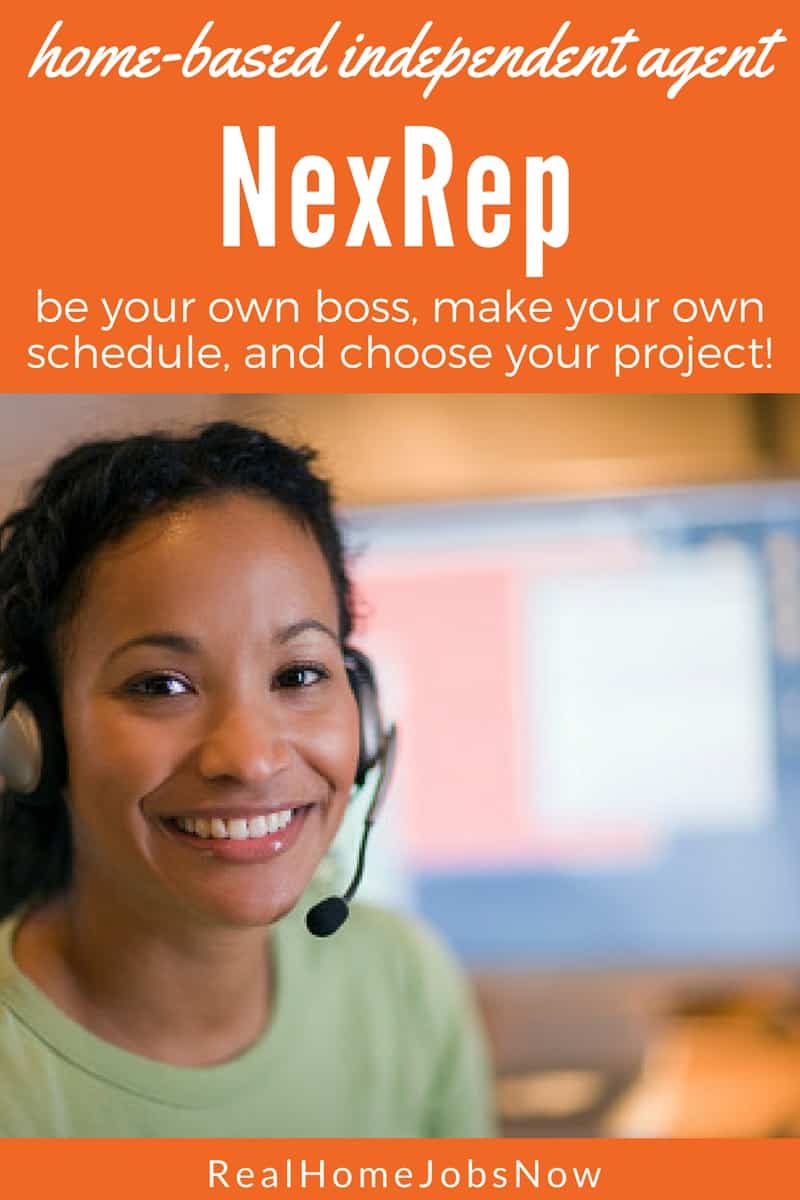 Pay
Pay is based on the business opportunity that you select. Positions may pay talk time (for example, $.25 per minute of talk time), hourly, or hourly plus commission.
NexRep says that many agents are earning $15 an hour, while exceptional agents are earning or exceeding $25 an hour.
Scheduling
Though you make your own schedule, most opportunities have a minimum hourly commitment that you must adhere to each week. Each call type has different operating hours as well.
Technical Requirements
NexRep has fairly standard tech requirements, but note the following:
you can use a Mac,
you only need access to a phone (cell or landline) during the certification process,
you need a printer, and
you must have a noise-cancelling USB headset for your computer for live calls.
Other Requirements
You must pay for ($25) and pass a national criminal background check.
Application Process
After you complete the online application, you will receive an invitation to schedule a phone interview/voice assessment if NexRep would like to consider a contract.  If you and the interviewer feel that NexRep is a mutual fit, you will be invited to enroll in a free certification class, and you will be provided with instructions for the background check.
Upon passing the background check, NexRep will provide you with the Independent Contractor Agreement and any other pertinent documents to on-board you as a new agent.
Your certification class prepares you to service clients, and gets you acclimated to NexRep systems. You will be paid for any calls you take during certification.
NexRep is a great opportunity for you to create some income while working from the comfort of your own home. Check out their reviews at Glassdoor.
Like NexRep? See more companies offering phone jobs with no landline required.
Please share this post with your friends and family!