Want to work from home but you don't want to take calls?
You can get work from home chat jobs as a sales agent, customer service representative, live chat adviser, or even an email support agent with one the companies below!
Keep in mind that companies may not always have open positions, so check with their sites often.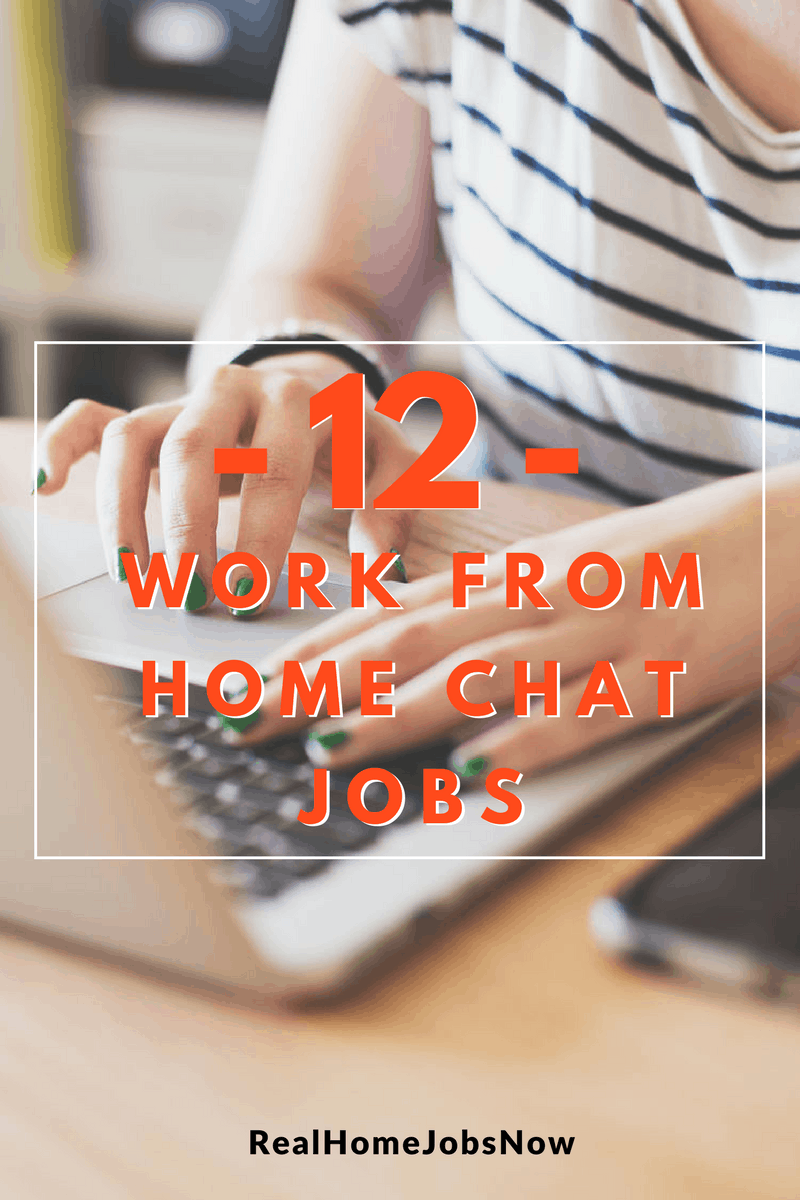 Work From Home Chat Jobs
1.  Needle 
Needle hires at home chat reps to provide product expertise for several leading internet retail providers.
Needlers chat online with customers to help navigate them to the right products. If you love shopping and love to work at home, this is a great opportunity.
You'll set your own schedule and receive compensation in points that you can exchange for products.
2.  Talk2Rep
Talk2Rep is one of the largest customer relationship companies in the industry. As a Sales Chat Agent, you will be chatting with customers of one of the top telecommunications companies in the nation.  Read the Talk2Rep review.
3.  World Wide Web Hosting – now Site5
Site5 is a web hosting and website solutions center providing management and building solutions for websites.  As a live chat customer service specialist, you will need familiarity with various email, FTP and website services and applications.
Site5 does not appear to list their job openings on their site.  Contact them for more information.
4.  Support.com 
Support.com provides cloud-based software and services for technology support. Remote Service Technicians are hired as benefits eligible employees.
5.  Apple At Home 
Apple hires at-home chat advisers to answer customer questions regarding products.
You'll receive benefits and discounts and the opportunity to expand your career with Apple. Best of all, they'll provide you with an iMac so you can work at home with ease!
6.  Presto Experts 
Presto Experts connects businesses and individuals with experts from around in the world to help assist with any questions or problems they have. They have experts in several industries including business, technology, health, education and counseling.
To become a chat expert, create an online profile listing your qualifications and specialties so people can find you to seek out advice and support via chat, voice, or email.
7.  Arise Virtual Solutions 
Want a flexible home chat job working for some of the world's leading Fortune 500 companies? Arise lets you start your own home-based mini-call center providing sales, customer service, and technical support across several industries.
If you don't already have a home business, you can work with one of the thousands of companies already partnered with Arise.
Some of Arise's clients provide work from home chat jobs, such as Walgreens.
8.  SiteStaff 
SiteStaff provides real time online support. As a Chat Host you'll meet and greet website visitors, assist them with page navigation, and answer questions all from the comfort of your home.  SiteStaff offers flexible positions.
9.  Uber 
Uber connects customers to a ride at the tap of a button. Uber hires full-time remote community support representatives to support customers via email. According to my research, pay is around $14 or $15 per hour.
10. MyLivePro 
MyLivePro provides managed live chat solutions and live chat services to small and mid-sized businesses. They hire part-time agents as independent contractors with flexible hours.
11. Capital Typing 
Capital Typing provides outsourcing services and virtual office support. You'll work at home as an online customer support representative assisting clients via email and live chat.  Contact Capital Typing for job opportunities.
12. OkCupid
OkCupid is an online dating service.  They hire customer care representatives to provide email support to customers.
Do you have experience with live chat jobs? Let me know in comments if I've missed any companies providing work from home chat jobs.