Are there any work from home insurance jobs?
Absolutely!
If you're interested in working in the insurance industry, you'll become one of over 300,000 people that the Bureau of Labor Statistics (BLS) said worked as insurance claims adjusters, appraisers, examiners, or investigators in 2014.
The BLS says the median pay as of 2015 was $63,060 per year, or about $30.32 per hour, with an expectation of 3% growth between 2014 and 2024. These numbers are pretty good, and this doesn't include sales, underwriting, or other insurance industry jobs.
Sound good?
These companies offer insurance claims or claims-related jobs, customer service, adjuster, and other jobs. Most work from home insurance jobs are restricted to certain states. Positions may not be open at this time, but check each company website for updates.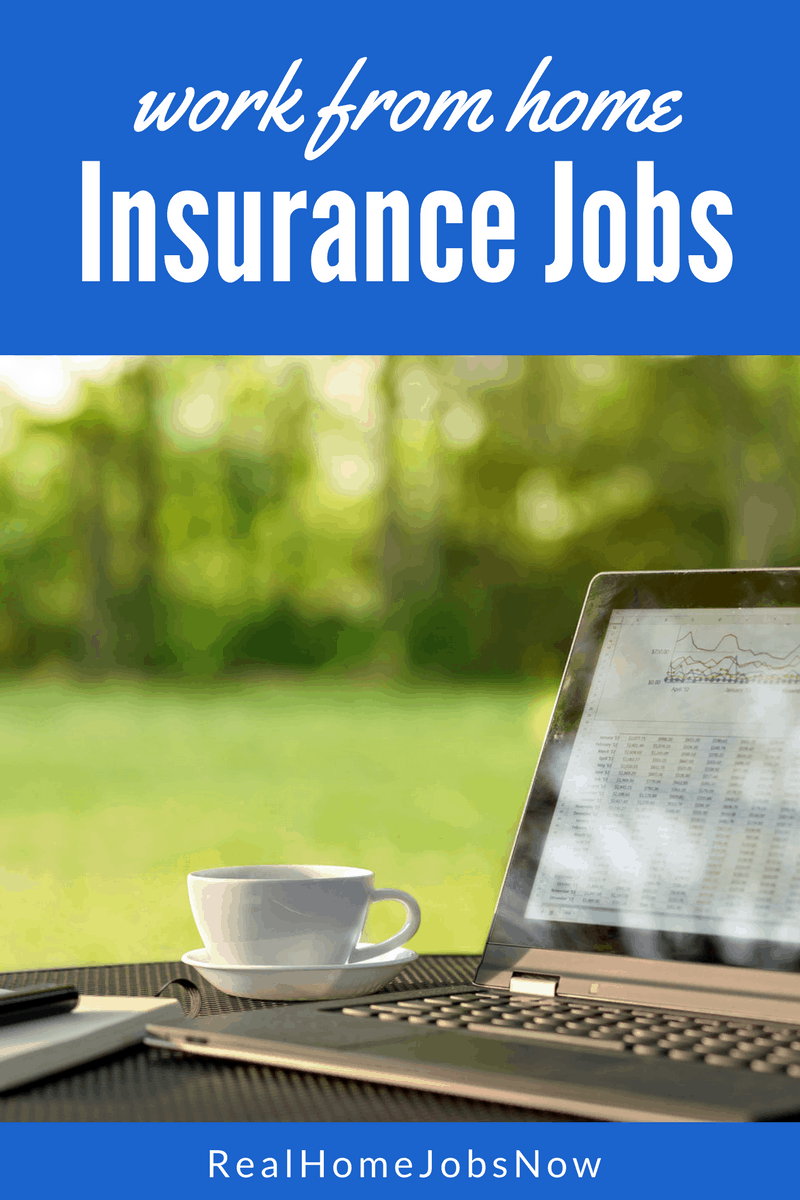 Work From Home Insurance Jobs
AF Group
AF Group includes Accident Fund, United Heartland, Comp West, and Third Coast Underwriters. AF Group was founded in 1912 and specializes in workers' compensation products and services. AF Group has over 1,200 employees and operates in all 50 states.
AF Group hires home-based workers' compensation claims representatives in North Carolina, South Carolina, and Virginia (and possibly other states on occasion). The openings require a bachelor's degree in a related field or combined work experience and education. The company prefers candidates with certification in the field or working toward certification. They require a license and 5-7 years of experience in handling workers' compensation claims in one of the three states noted above.  Apply online.
Government Employees Health Association (GEHA)
GEHA is the second largest health and dental plan covering federal employees and retirees. GEHA is a self-insured, not-for-profit organization.
GEHA has offered work from home positions for dental verification specialists. Although these are work from hone positions, the mandatory training is in the Landmark Building in Independence, MO. Full-time telecommuting begins after six months of training.
These are call center positions that involve responding to telephone inquiries from members or providers regarding verification of coverage and benefits. This position requires a high school diploma (or equivalent), two years of inbound call center experience as a representative, or two years of work experience in dental claims billing/coding, or two years of work experience as a chair-side dental assistant. Apply online.
Sentry Insurance
Sentry Insurance Company, founded in 1904, has grown into one of the largest mutual insurance companies in the United States.
Sentry hires work from home claims representatives to verify coverage, investigate claims, and determine liability. Successful candidates will have a bachelor's degree in a related field (or equivalent experience) and 1-2 years of claims experience.
As of the date of this post, Sentry's work from home insurance jobs include Customer Service Representatives in Arizona, and Adjusters in Colorado, Ohio, Georgia, Texas, and North Carolina. Apply online.
The Jacobson Group
The Jacobson Group started in 1971 in Atlanta, Georgia to help insurance professionals find careers on both a temporary and permanent basis. Placement services are free to candidates seeking employment.
The company had a recent opening for a nationwide Insurance Customer Service position. They are currently seeking an Underwriting Assistant with recent individual life underwriting experience to work from home nationwide. Apply online.
The Hartford
The Hartford has been in business for more than 200 years providing property and casualty insurance for businesses and individuals, group benefits, and mutual funds.
The Hartford is currently hiring for various work from home positions – from Claims Representative to Staff Attorney! Apply online.
Berkshire Hathaway GUARD
Established in 1983, Berkshire Hathaway provides workers' compensation coverage for small-to-medium size businesses, along with other commercial insurance products.  Earlier this year, the company was recruiting a Workers' Compensation Claims Representative to work from home in Nevada. The position was tasked with handling a caseload of about 160 claims in California, Nevada, and other south-western states. This position, and other at home jobs, will likely be offered again.
Berkshire Hathaway GUARD is currently looking for a home-based Workers' Compensation Litigation Attorney in California. Apply online.
SECURA Insurance
Started over 100 years ago by farmers in the Midwest, SECURA is a mutual insurance company offering property and casualty insurance. SECURA is based in Appleton, WI and serves 12 states.
Secura has an opening for Remote Claims Representatives in Colorado who will analyze, review, investigate, and settle claims. Successful candidates will have a bachelor's degree or combined education plus three years claims experience. Apply online.
If you have experience with work from home insurance jobs, please share in comments!