Work from home transcription jobs are a great option for newbie workfromhomers or if you are looking to supplement your income.
What Is Transcription?
Transcription is rendering recorded speech into a type-written format. As a transcriptionist (you will also see the job title transcriber) you will listen to audio files and type spoken language into text with transcription software.
You may work with recorded files from various sources – interviews, meetings, academic lectures, panel discussions, film footage, and many other situations where a written file of the proceedings are needed.
This article focuses on general transcription for beginners, but there is also specialized transcription – legal, medical, and real-time (typing from live speech instead of recorded – like court reporting and in some cases captioning).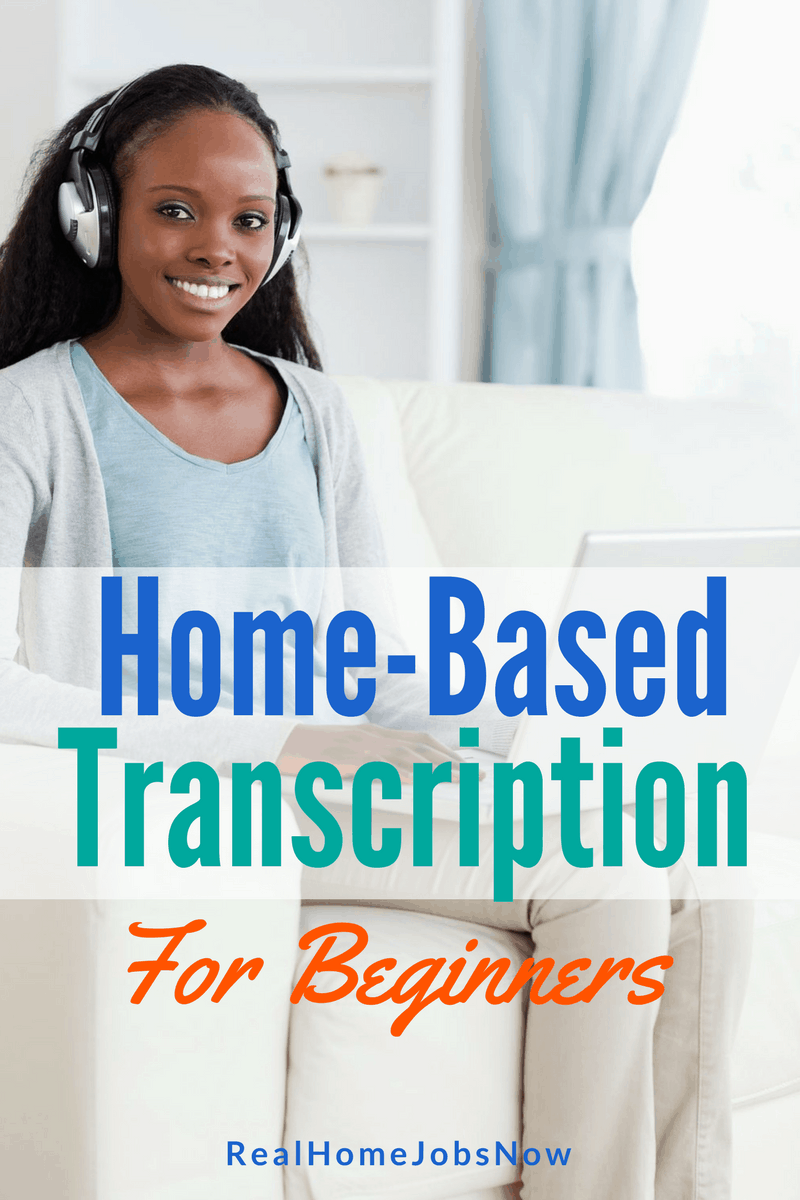 What's Required To Be A Transcriptionist?
Work from home transcription jobs require you to be a quick and accurate typist, have a great command of spelling and grammar, and excellent listening skills. Some companies require that you are knowledgeable about current events, especially if they have news or academic organizations as clients.
You will also need a computer with high-speed internet access, and you might need to provide transcription software, a foot pedal, and headphones as well.
How Much Does Transcription Work Pay?
If you have no experience with transcription, the pay structure may take some getting used to.
Transcription work may pay by several measures: by the word, line, page, audio minute, or audio hour. It seems that pay per audio minute or audio hour is most common.
Pay by audio minute or audio hour means that you are paid by the duration of the file, not how long it takes you to transcribe it. For example if you are transcribing a file that is 6 minutes long and you're paid $10 per audio hour, you'll be paid $1 for the file ($10 / 60 minutes = $.167 per minute * 6 minutes = $1).
It doesn't matter how long it takes you to prepare the file and get it client-ready, you will be paid $1 in this example. The longer it takes you to complete the file, the less you are being paid for your time.
Pay may also be partially determined by the number of speakers on the file or if a quicker than normal turnaround time is requested by the client.
Work From Home Transcription Jobs With No Experience Required
These companies offer work from home transcription jobs with no experience required. Take a look at this post for other transcription companies.
Get Some Practice
When transcribing files you may have to distinguish between multiple speakers, some with accents, or decipher what is being said over background noise, so a little practice might come in handy before you apply for jobs.
Here are some great resources with audio files for transcription practice:
Do you want to work in transcription but you have no experience?  Are you a transcriptionist or have you applied to some of these companies?
If so, I'd love to hear about your experiences with work from home transcription jobs in the comments.